Wheel Straightening Services From Locations Across the United States
If you are experiencing uneven tire wear and steering wheel vibration, there is a good chance your wheels have been bent or buckled. Rim damage is a frequent cause of tire problems and even blowouts, causing unnecessary risk to vehicles and their owners. The experts at Alloy Wheel Repair Specialists provide quality wheel straightening to vehicle owners from over 120 locations across the United States.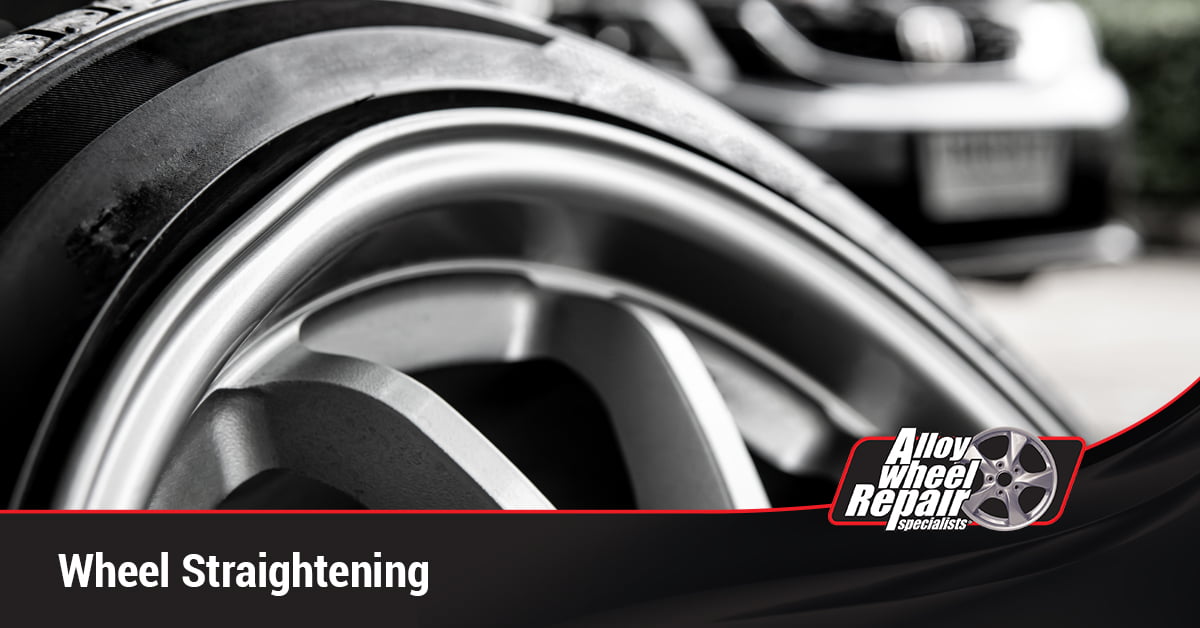 Wheel and Rim Straightening Services
Our wheel straightening service begins with a close inspection to ensure the rims are suitable candidates for repair. Frontside and backside bends can crack and increase the risk of serious damage, so our expert technicians will inspect the location and severity of the bend, assessing whether pressure can be safely applied.
With a safety inspection complete, repairs can begin. Our technicians use a wheel straightening system that applies pressure to the bend region. The process allows the user to target various angles, skillfully manipulating the rim until the wheel is straight. Our approach combines expert individual effort and specialized machinery to achieve the desired results.
If you request any aesthetic changes to rims, our wheel refinishing service can make the necessary changes. Finally, if the tires are remounted the wheels are balance tested to ensure a safe and vibration-free driving experience. The entire process is relatively quick and more affordable than investing in new wheels.
Why Is It Important to Straighten Alloy Wheels?
Driving for an extended period with even one bent wheel can lead to serious steering and suspension issues. However, many drivers will avoid fixing their rims if they are not experiencing any immediate problems. When it comes to an out-of-shape rim, the sooner you use our wheel repair services, the better for your vehicle. Here are some reasons to straighten alloy wheels.
Excessive tire wear
Steering wheel vibration
Risk of a tire blowout
Potential balance issues
Risk of suspension damage
Loss of air pressure
Common Questions About Wheel Straightening
To safely straighten a wheel requires specialized equipment and experience. It is not recommended that you attempt to fix rim bends yourself.
If you experience vibrations, drifting to one side, excessive tire wear or loss of tire pressure, search for your nearest location and get your wheels checked.
No. Our wheel straightening process ensures your rims maintain their durability and suffer no safety issues. However, it is still important to avoid potholes and other debris to limit the chances of future problems.
We Provide Exceptional Alloy Wheel Straightening Services
Our experienced technicians are adept at fixing bent wheels and other rim damage. Alloy Wheel Repair Specialists will straighten your rims and return them to perfect condition. To learn more about our services, find a location near you and request a quote online.