Curb Rash Repair and Refurbishment for Alloy Wheels
Drivers who take pride in their vehicles will understand the irritation of seeing curb rash on their rims. It only takes a brief lapse in concentration, rough driving conditions or a misjudged parking maneuver, and your alloy wheels will need to be repaired. The Alloy Wheel Repair Specialists are here to repair curb rash, with expert technicians working from over 120 locations around the United States.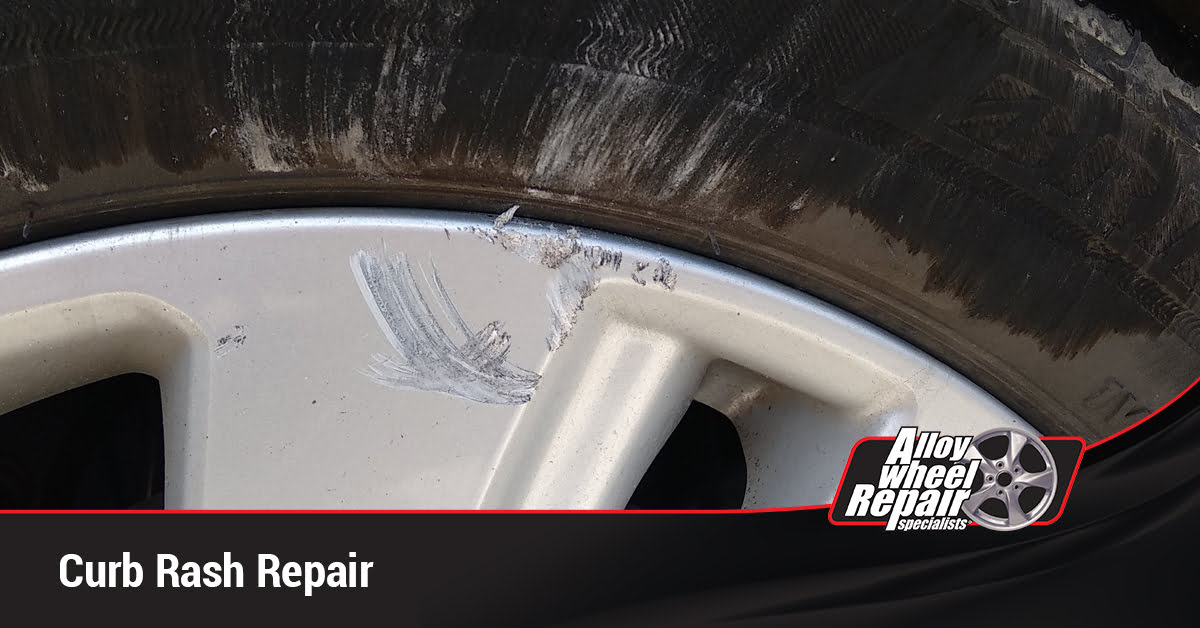 Curb Rash Wheel Repair Services
Our curb rash wheel repair service starts with a detailed wheel inspection. Our technicians will identify even the smallest marks and scuffs, returning your rims to their original condition. The process may vary depending on the state of the damage, but it usually involves stripping away all paint using a sandblaster or stripping tank.
The machining process then removes only what is absolutely necessary, ensuring the rims maintain their shape and strength. Sandpaper can then be used to delicately remove any curb rash from your wheels.
After the curb rash has been sanded away, the wheel is inspected to ensure it is flush. The wheel can then be refinished in the style you choose. We only sign off on finished wheels when they meet our strict safety standards.
Our wheel repair services cover many types of damage, from minor scratches to bent or cracked rims.
Why Should You Fix Curb Rash?
Curb rash is usually a cosmetic issue that spoils the appearance of a vehicle. However, hitting curbs can potentially lead to long-term issues. Suspension, steering and fuel economy can each be affected by going over a curb. Our specialists can check for any serious damage while improving the visual appeal of your rims. Here are some reasons to repair curb rash.
Prevents uneven tire wear caused by suspension issues
Increases value of the car to buyers
Reduces chances of alignment issues
Greater aesthetic appeal for vehicle owners
An affordable solution to a common problem
Common Questions About Curb Rash Repair
Scratched and scraped rims are susceptible to corrosion. It is advisable to repair curb damage as early as possible.
It is possible to perform a DIY repair. However, our technicians have the tools and experience to ensure a first-rate repair that meets safety standards.
Our Expert Wheel Repair Technicians Are Here to Help
If your wheels are in poor condition due to curb rash, the Alloy Wheel Repair Specialists can fix them in no time. Whether your wheels have significant damage or just a few scuffs, we are dedicated to offering a high-quality finish. To get started, find a location closest to you and request a quote online.