First-Class Alloy Wheel Powder Coating Solutions
Powder coating is a popular choice for car owners looking to upgrade their previously damaged wheels. The technicians at Alloy Wheel Repair Specialists will transform your vehicle without needing to invest in new rims. For powder coating and other design choices, we have over 120 locations across the United States.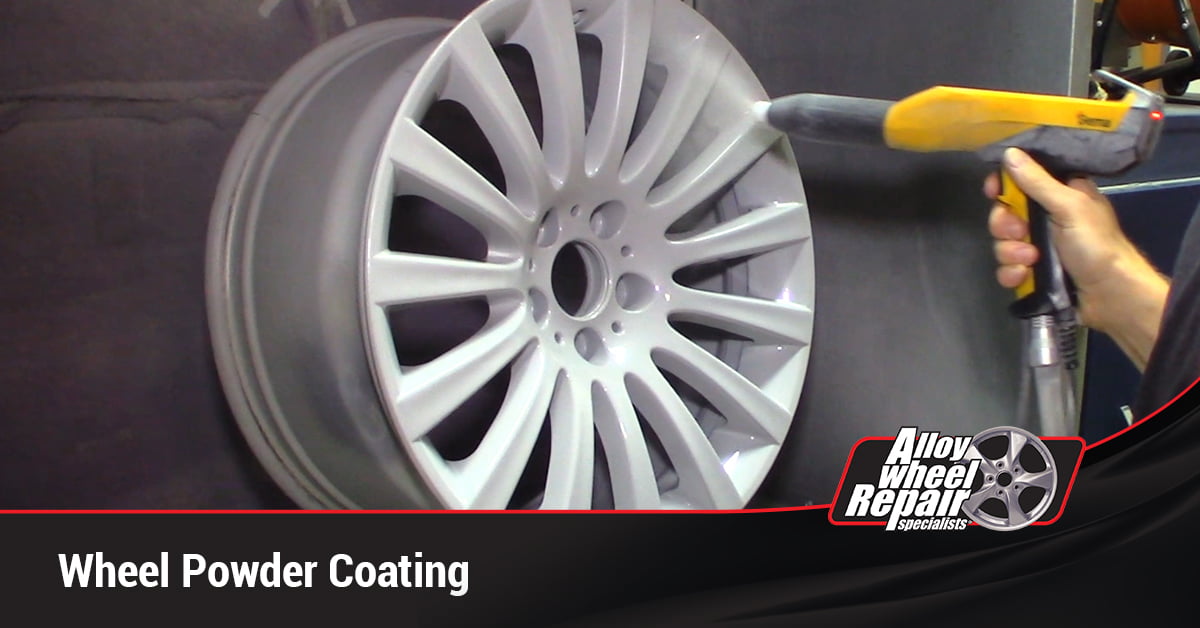 Wheel Powder Coating Services
Alloy wheel powder coating requires a different process than traditional rim painting or spraying. The end result is often visually appealing, but it requires an experienced technician to avoid many potential mistakes. The best process relies heavily on preparation and attention to detail.
Initially, the tires and TPMS sensors are removed. The wheels can then be thoroughly cleaned, and all outer coatings stripped away using a chemical process. Before the next stage can begin, your wheels are inspected for any cracks, marks or other issues that would interfere with the end product.
The wheel custom coloring stage requires electrostatically charged pigments to be sprayed onto the wheels. The powder coat particles form an even layer that bonds to the entire wheel. The wheels are then cured in an oven to create a smooth, tough finish. Additionally, a clear coat lacquer is added to protect the powder coat and provide long-lasting protection.
After the wheels have cooled, they can be inspected for any imperfections. When they have passed inspection, the wheels and tires are refitted to your vehicle.
The Main Benefits of Powder Coating
At Alloy Wheel Repair Specialists, we follow strict procedures that ensure exceptional quality for our customers. We take great care throughout the entire powder coating process, resulting in top-quality wheels that will exceed your expectations. Here are some of the main benefits of our powder coating process.
Durable finish
Extended wheel lifespan
Easy to clean
Fast process
Common Questions About Wheel Powder Coating
Powder coating is usually considered a more environmentally friendly option compared to the alternatives. No solvents are used in the process.
There are many colors and decorative powder coating finishes that provide high-quality wheel color change options. Some examples include gloss, matte, rough, smooth and even glitter.
It is possible to perform DIY powder coating, but a lack of professional equipment and experience is likely to leave uneven results that will not be durable.
Our Powder Coating Specialists Are Here to Help
At Alloy Wheel Repair Specialists, we offer a wide range of powder coating styles and finishes. Let us know what you have in mind and we can bring it to life. To get started with powder coating, painting or alloy wheel repairs, find a location closest to you.