Professional Alloy Wheel Refinishing and Restoration Services
Are your alloy wheels starting to show signs of age and wear? If so, the pros at Alloy Wheel Repair Specialists can restore your old rims with our wheel refinishing service. Wheels naturally pick up chips, cracks and scuffs as they roll over low-quality surfaces, rub against curbs and so on. But with some care and attention from one of our many locations around the United States, we can make your rims look brand-new.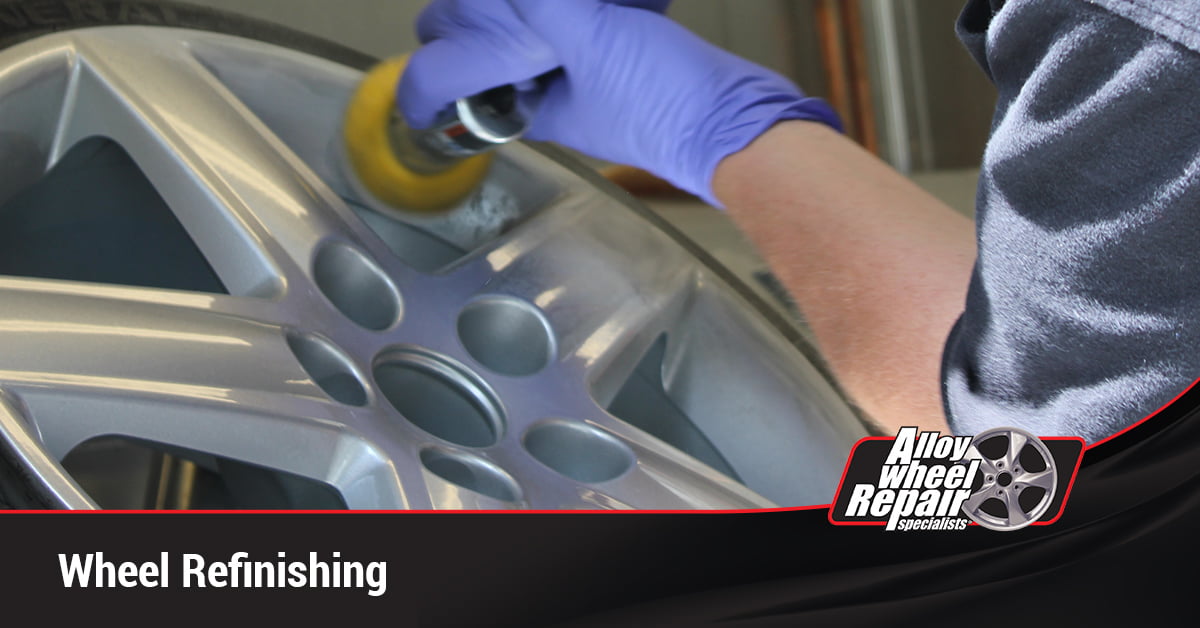 Restore Your Rims With Our Wheel Refinishing Services
Our expert technicians treat your alloy wheels with the greatest care. All wheels are removed from the car and cleaned before refinishing begins. This allows us to properly assess the damage and determine which wheel repair services to use. After repair, your wheels can then be primed and painted before a clear coating is added.
This process ensures your alloy wheels are like new and color-matched to your specifications. In some locations, we provide powder coating as an alternative to painting. Powder coating offers full coverage of the wheel and provides durable protection against damage.
Various issues cause wheel damage. While a small number of these problems will damage the wheels beyond repair, many wheel issues are only cosmetic and can be treated with rim refinishing. Some of the most common causes include the following.
Potholes
Salted roads
Hitting a curb
Debris
Driving with a flat tire
How Wheel Refinishing Can Prevent Future Issues
Wheel surface damage may be an eyesore, but it can also have more serious consequences for the driver. With professional aluminum wheel refinishing, you can solve the problem before it becomes costly and dangerous.
Common Wheel Refinishing Questions
Buying new rims is always an option, but will be more expensive than opting for aluminum wheel restoration. Our affordable alloy wheel repair solution is the best choice for many drivers.
Yes. We use OEM-approved paint, and color-match it to your wheels before the process begins. This paint delivers a professional finish and added protection for your rims.
We provide a lifetime warranty against paint peeling. You can be assured we are dedicated to offering the best quality alloy wheel refinishing service.
We Are Here for All Your Wheel Refinishing Needs
Are you frustrated by scuffs, marks and scrapes on your alloy wheels? At Alloy Wheel Repair Specialists, we provide stellar wheel refinishing services from over 120 locations around the United States. Find a location closest to you and request a quote online.