Is Alloy Wheel Repair Safe?
"Is it safe to repair my damaged wheels?" This is the question we get most often.
Our trained and certified technicians inspect every wheel prior to repair. If the damage is too severe to repair, we do offer OEM replacement wheels through our in-house Wheel Sales department.
The Most Common Types of Wheel Damage
Find out the most common types of wheel damage that occur on alloy rims, along with how our team will repair your alloy wheel and inspect it for safety before you take it back on the road.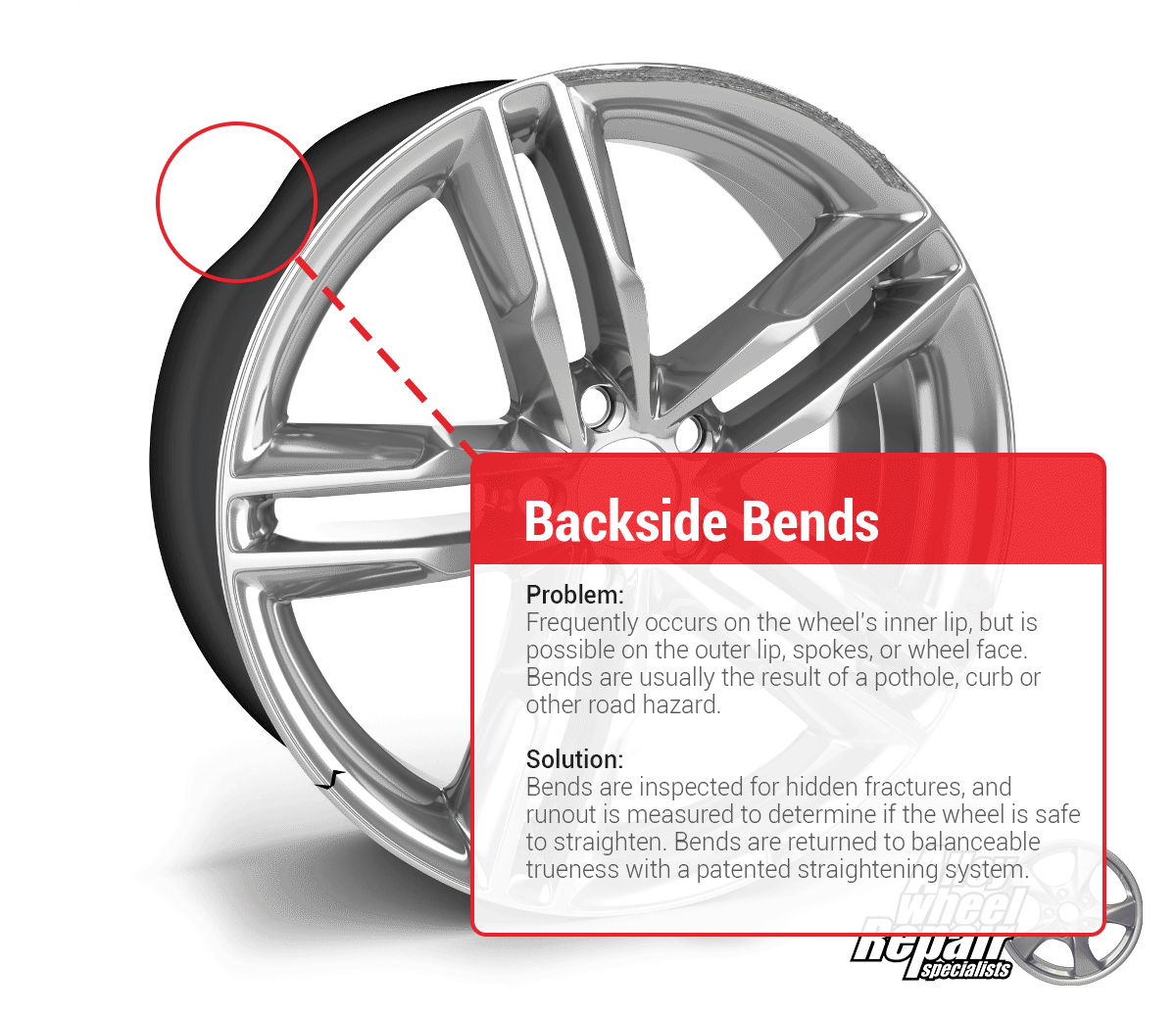 Alloy Wheel Repair Safety Through Testing
Alloy Wheel Repair Specialists is committed to making consumer safety our first priority. Wheels that were bent and cosmetically repaired using Alloy Wheel Repair Specialists' standard procedures were tested to the specifications for radial and cornering fatigue, side impact, paint adhesion and marking standards. These standards use the same performance criteria required for the OEMs. All repaired wheels tested met or exceeded the performance criteria.
Our alloy wheel repair processes have been independently tested and certified. Shown above is the video demonstrating this.
Alloy Wheel Repair Testing Certifications
Alloy Wheel Repair Specialists Technician Training & Certification for Alloy Wheel Repair
Alloy Wheel Repair Specialists technicians receive comprehensive training in all aspects of the wheel repair process. They must show the required knowledge of wheel construction, heat treatment of aluminum alloys, wheel straightening, repairing, alloy wheel refinishing and polishing.
They must also demonstrate their knowledge and understanding of the safety criteria used to determine when a wheel can safely be repaired. Finally, to meet Alloy Wheel Repair Specialists standards, technicians are required to complete their certification before performing authorized wheel repair services.
Rest Easy Knowing Our Alloy Wheel Repairs Are Safe
If you have a damaged wheel and aren't sure if it can be repaired or not, find the Alloy Wheel Repair Specialists location near you. Our certified alloy wheel repair technicians can thoroughly inspect your wheels, and we will only repair a wheel when it is completely safe to do so.