Dependable Alloy Wheel OEM Replacement Services
OEM wheel replacements are the perfect solution when your rims are damaged beyond repair. At Alloy Wheel Repair Specialists, we stock high-quality replacements from car and truck manufacturers. Shop our replacement wheel inventory on eBay at this link.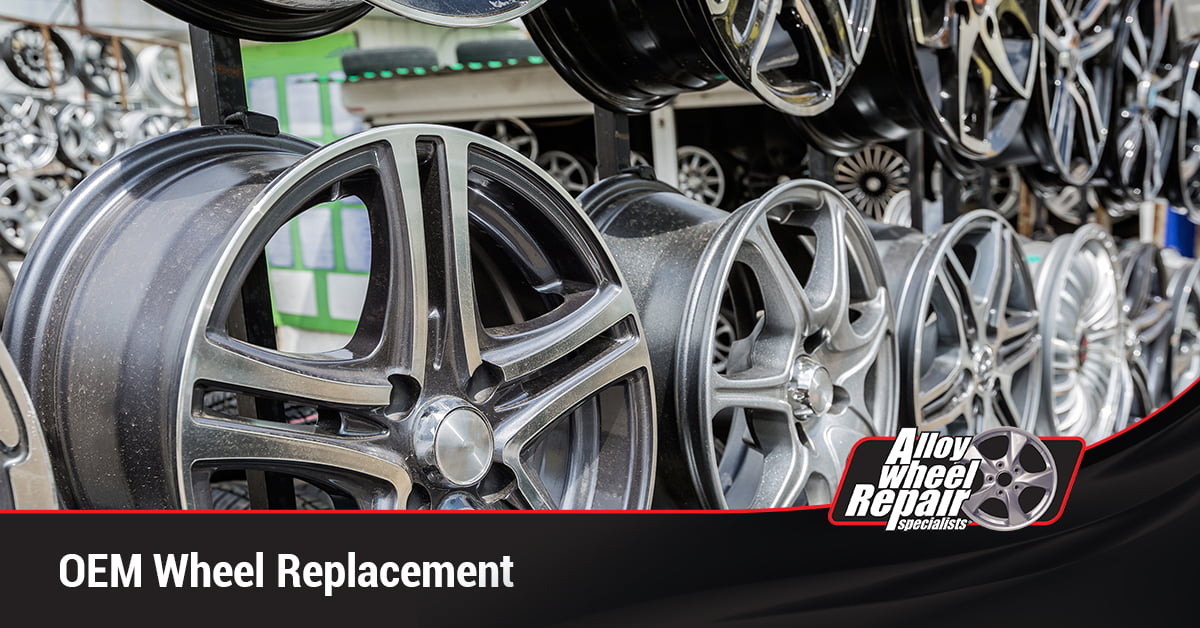 OEM Wheel Replacement for New and Remanufactured Rims
Whether you need a single alloy wheel replacement or an entire set of wheels, we can help. We stock a wide range of rims at our headquarters, and can also source virtually all OEM wheel replacements from our partners. These wheels are high-quality and competitively priced to ensure good value for our customers.
OEM wheels are direct replacements of the wheels on your vehicle, provided by the same manufacturers of the originals. Whereas aftermarket wheels are created to fit many vehicle brands, our new OEM wheels have been developed for your specific car model. With these wheels, you are guaranteed the same quality materials, design, appearance and fitment of the original rims.
Along with new wheels, we also provide remanufactured wheels for many brands. These remanufactured wheels were damaged, but our expert technicians have carefully repaired any cracks, bends or scratches using welding, CNC machining and cosmetic finishing.
Why Should You Choose OEM Wheel Replacements?
OEM alloy wheel replacements are made by the original manufacturer of your wheels, while aftermarket replicas are made by independent manufacturers to resemble these original rims. While both could be of high quality, only the OEM wheels are guaranteed to meet the exact specifications developed by the manufacturer. Here are some reasons to choose OEM wheels.
Available in a range of brands
Exact specifications of the original wheels
Fit your tires perfectly
Can provide a smoother ride than generic replacements
Cost-effective replacement option
Increases vehicle resale value
Common Questions About OEM Wheel Replacement
We stock and source OEM wheel replacements for almost all major vehicle manufacturers. Some popular examples include Cadillac, Ford, Dodge, BMW, Tesla, Jeep and Lexus.
Some reasons customers choose to buy OEM wheels include their quality and certifications; lease requirements may call for OEM wheels; plus OEM wheels boost resale value.
Trusted OEM Replacement Rims for All Car Brands
If your wheels are beyond repair, we can provide replacements from our large inventory. We stock and can source OEM rims for all major vehicle brands, providing exceptional replacements for your existing wheels. To contact us directly, search for a location closest to you and request a quote online.