Lifetime Warranty on All Alloy Wheel Repairs
All Alloy Wheel Repair Specialists locations have agreed to provide and honor a limited warranty on the workmanship of any wheel repair or replacement for the life of the repair.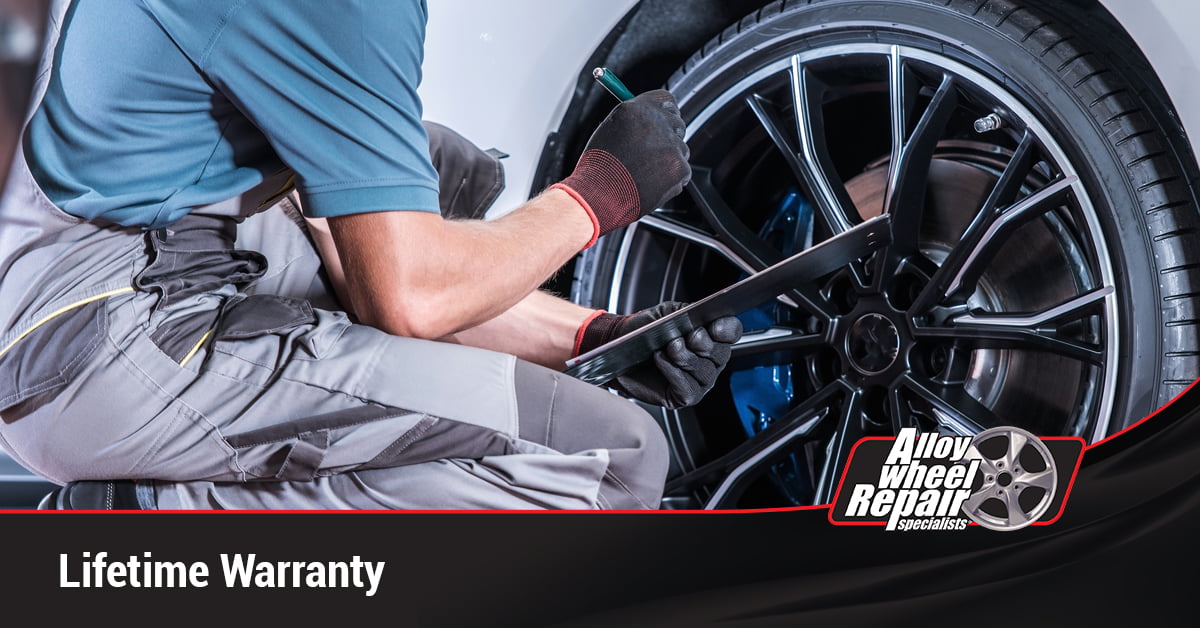 What Our Wheel Repair Lifetime Warranty Covers
If due to the workmanship, and while the vehicle is operated under normal driving conditions, the paint and/or clear coat chips or flakes, or other defects in the surface occur that are determined to be the result of workmanship, Alloy Wheel Repair Specialists will repair or replace that wheel at the sole cost of the franchisee.
Feel Confident About Your Wheel Repair With Alloy Wheel Repair Specialists
With the protection of Alloy Wheel Repair Specialists' lifetime warranty, you can feel confident that your wheel repair was done right. Find an alloy wheel repair location near you for any wheel repair or replacement needs.