Premier Cracked Wheel Repair and Refurbishment Solutions
Encounters with potholes, road debris and curbs are an unfortunate reality on most roads. Cracked wheels can often result from these incidents, potentially putting drivers at risk. Our technicians at Alloy Wheel Repair Specialists are skilled at repairing all types of rim splits and cracks, restoring your alloy wheels to perfect condition.
Cracked Wheel and Rim Repair Services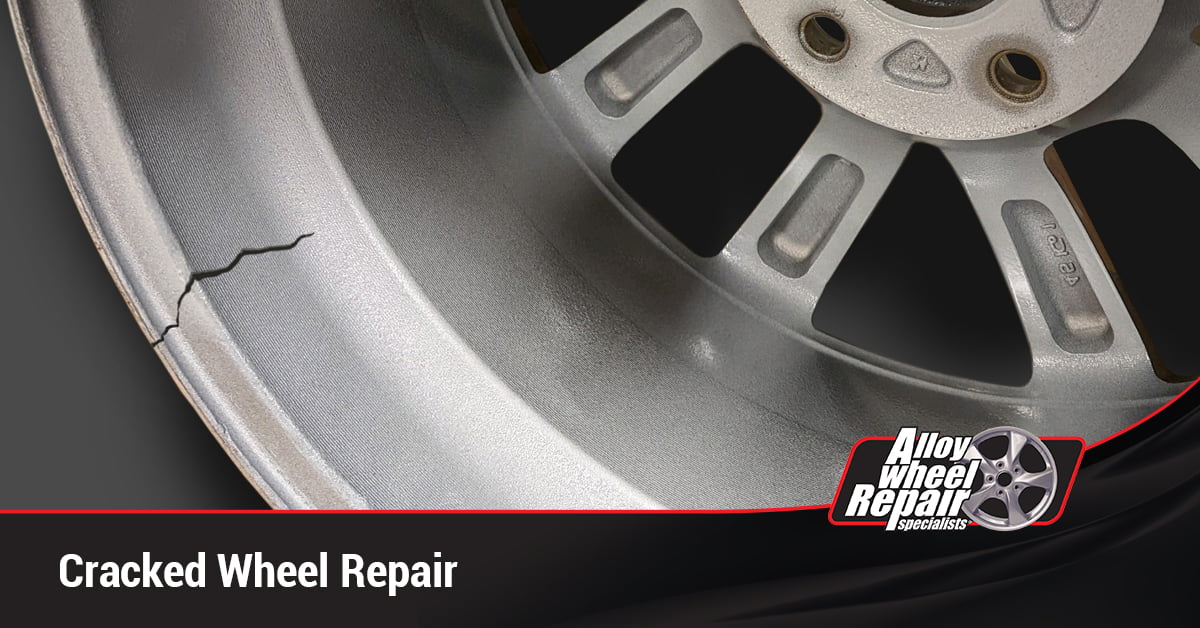 Cracked wheels are an issue for both cosmetic and safety reasons. From a cosmetic point of view, cracks are unsightly and are likely to lead to corrosion. With cracks gradually expanding over time, the safety of your vehicle is a more pressing concern. The integrity of a cracked rim will be compromised and can cause tire, steering and suspension issues.
We initially inspect the wheels for all signs of cracks. Rims will only be repaired if they meet our strict safety protocols. After removing the wheel from the car, our experienced technicians use a welding or CNC machining process to fix the damaged area. The rim can then be sanded over to provide a smooth finish.
Our wheel repair services aim to repair any structural damage before completing all cosmetic improvements. We inspect the finished rim to ensure all signs of cracks are repaired and that the rim is safe. Finally, the wheel can be fitted and checked for balance. Alloy crack repair is a relatively quick process, but timescales may vary depending on the severity of the damage.
Why You Shouldn't Delay in Fixing Cracked Rims
Cracked wheels are caused by impact. If the impact is too great for the tire to absorb, the wheel will bear the brunt of the force. Potholes are the most common reason for aluminum rim cracks, but accidents or road debris may also be to blame. Here are the main reasons to get your rims checked out immediately.
Rapid loss of air pressure
Steering issues
Crack expansion
Common Questions About Cracked Wheel Repairs
We recommend using a professional service. There is a potential for serious damage if the wheel is not fixed properly.
First, clean your wheels to remove any dirt from the rims. Next, you can inspect the wheels closely. Some wheels require curb rash repair, but a crack is usually a more serious issue.
Yes. Tires are deflated and removed during the repair. We then re-inflate them to their correct air pressure for safe driving.
Our Wheel Repair Specialists Provide a First-Class Experience
Even the smallest crack can cause a serious problem for drivers. Alloy Wheel Repair Specialists are here to inspect and repair rims suffering from all kinds of cracks, dents and bends. Contact us today to find out how we can help. Search for a location closest to you and request a quote online.